When it comes to luxury, we always try to push our limits. Whether it's a car, a painting, or even crockery, when our eyes get stuck to any particular thing, there is an urge to have that thing with ourselves, whatever the price may be.
Today we are bringing some items which are low in cost, but high in quality that will adore the beauty of your house to the next level. Below are the suggestions from CEOs, MDs, or Marketing Professionals of different companies who feel proud to showcase their products which don't pinch the pockets of their customers.
1. Gold/Silver Flower Vase
Simon Abraham from D'Argenta suggests to decorate your house with the beautiful exquisite silver and gold sculptures and home decor that have also been gifted to many important people around the world, and even New York Governor Cuomo has one of their silver tigers. They boast of having a variety of items like 'you can have a full animal kingdom of gold and silver'.
2. Contemporary Artwork
Ana Cummings from Ana interiors suggests decorating the house with contemporary artwork. There is no better way to personalize a home than with Art. Arts makes a statement, speaks directly about the home owner's tastes, and injects interest within a space. You can spend $4,000 or $4,000,000, an artwork is also a great investment as it typically increases in value with time.
3. Luxury Candles
Claire Ellis from Malibu Apothecary offers luxury coastal-inspired candle to ornament your lovely home. Their destination inspired scents aims to capture the essence of vacation through fragrance and can be easily purchased through their website within $25 to $53. They are based in California and able to deliver your product anywhere.
4. Leather Tray
Fred Blair from Awesome Hoops is offering Valet Tray which is completely made of leather. There's no better leather item to display at home than this item.
It is made of top-quality vegetable-tanned Vachetta leather. It absolutely feels luxurious even if it does not cost as much as the top designer brands'. It is value for money considering it to be hand-stitched in Italy.
The Vachetta leather items ages very well and have developes really nice patina over time.
Also visit : 10 Innovative Anniversary Gift ideas during Pandemic
5. Blossom Linen Beddings
Janet Wischnia from ATDAMERICAN says that as we all are spending more time at home in this pandemic and what could be more important than have a great set of sheets to elevate the luxury of your bedroom décor and your sleep. So he decided to create a new brand of bedding based on what they sell to hotels but with a tweak to make it unique. The sheets are made of 100% organic cotton grown in West Texas.
ATD bedding is both a timeless and on-trend home décor product. Their products are superbly durable and eco-friendly which will enhance the luxury in your lifestyle.
6. Lounge Chair
If anything this year has taught us is the importance of our homes – which have become offices, schools, our go-to dining spot, and more. With all this time at home, you deserve a nice place to sit – even better if this sitting spot is attractive, versatile, and sustainably made.
Lisa Deliberato works with a company called Personal Space, which has a number of great chairs and
benches that check all these boxes. Each piece is hand-crafted by global artisans who are exclusively sold by Personal Space, so you won't see 3 other people on your Zoom call sitting in the same chair.
7. Hyascent
Cassidy Lunney from Push The Envelope PR is advising to turn over a New Scent™ with an hourglass home diffuser without sticks, cords, batteries or outlets. This minimalist and stylish design features patented circular wood piece that connects in the middle of the hourglass to release refillable aromatic blends of fragrances for up to 6 months. *Alternative to a reed diffuser*.
8. Luxury home office on wheels
The RoadHaus Wedge RV is Wheelhaus's smallest luxury
tiny home model at 250 square feet. It offers a living room big enough for
a couch, TV, and fireplace; a kitchen complete with cabinets, a countertop,
sink, stovetop and refrigerator; a full bathroom; and a bedroom or office area
large enough for a queen bed. RoadHaus comes standard with a covered
outdoor deck offering outdoor living space protected from sun and inclement
weather. It is built on a steel frame with wheels so it can be easily
transported to any site. Prices start at $87,800 with appliances and
hardware included.
9. Silk Pillowcases
Silk is typically synonymous with luxury. And why not? The smooth texture and shine of silk looks fantastic on a bed, but more importantly – silk feels luxurious. And it just gets better – Silk pillowcases help you sleep better too.
Danielle Jackson from Celestial Silk says Silk stays cool through the night – helping you sleep better. It's hypoallergenic – making it perfect for allergy sufferers. AND it's a natural way to get your beauty (& grooming) sleep.
10. Bath Products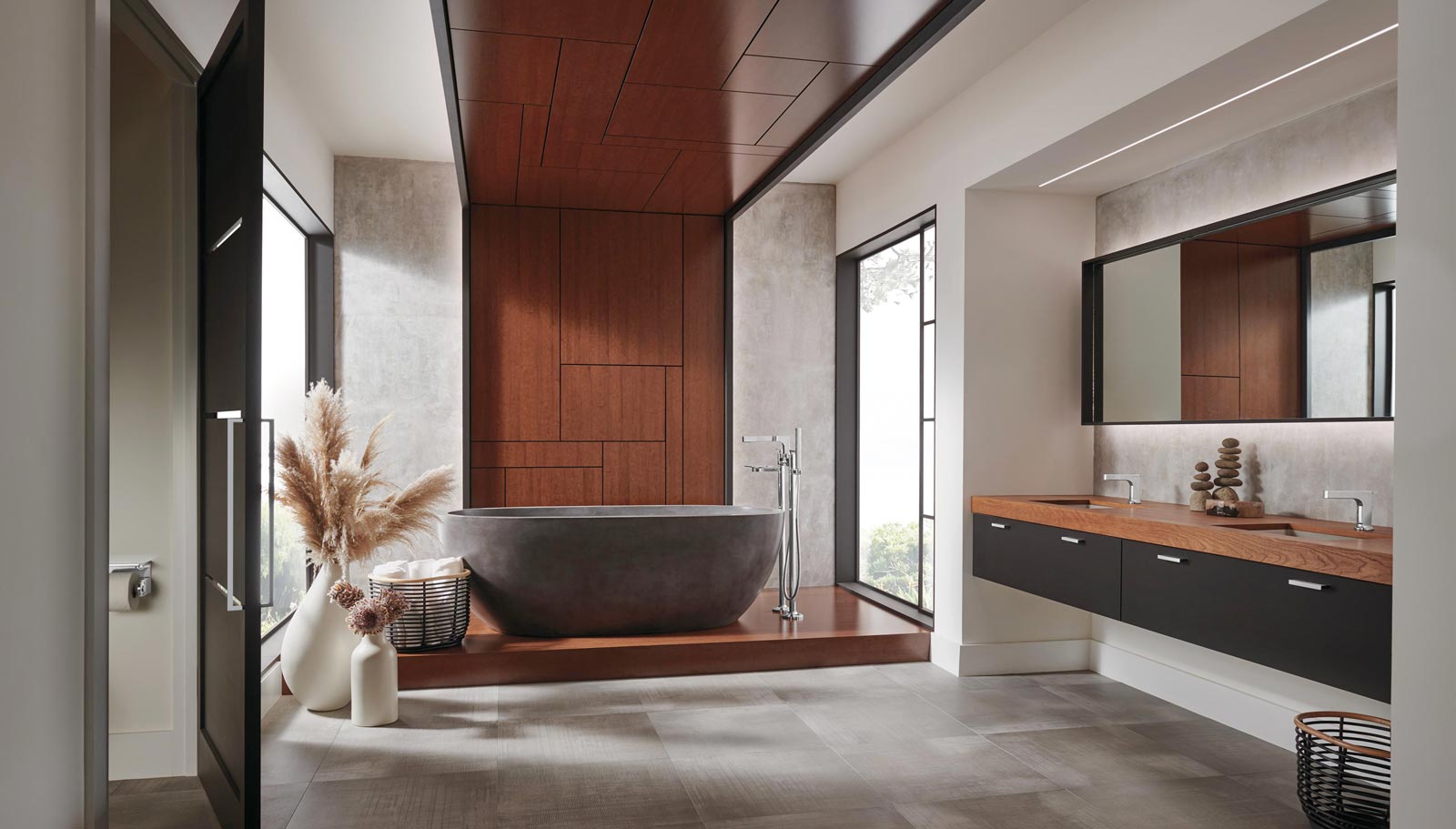 MegPatrick from Kintsu Bath Collection represents the perfect balance of Scandinavian and Japanese design. Tranquil contours reflect the elegant minimalism of Scandinavian design, while a motif of broken geometries throughout the collection channel the principles of Japanese wabi-sabi, celebrating the beauty found in imperfections.
The Kintsu Bath Collection introduces Brilliance(r) Black Onyx and includes three handles inlays-Mother of Pearl, Teakwood, and Concrete-allowing for true customization within the bath space.