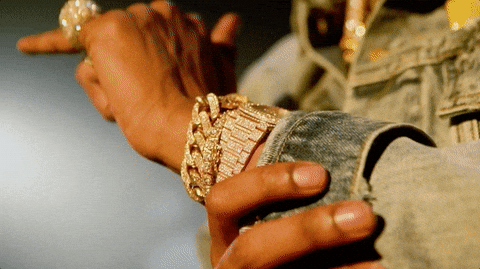 A gold bracelet is a piece of jewelry worn around the wrists or arms. Being unisex, it's equally popular among both men and women, especially if it's made of gold, silver, diamond, or copper. One of the main advantages of bracelets is that you can pair it with any of your outfits for any occasion.
Be it a wedding ceremony, birthday party of your close friend or you're wishing to present one to your spouse, a gold bracelet can be your first choice. However, one thing that most of its buyers ponder over is that which "Karat" is better for the gold bracelet: 14k or 18k or 24k? To help you with this, we have come up with this post in which we have discussed the best Karat for your bracelet. So, without further ado, let's start.
What is a 14k gold bracelet?
In the US, you will find most of the gold jewelry, be it gold earrings, bracelets, or any other article in 14k gold. The primary reasons for this include 14k gold is affordable, fit for jewelry making, identical in looks to 24k yellow metal. It has 57.3% of pure gold and the rest of other metals. Hence, you can consider bracelets of 14k if you have a tight budget.
What is an 18k gold bracelet?
After 14k gold, another Karat weight you can try is 18k for your gold bracelet. It has 75% of pure real yellow metal and other metals like silver, copper, nickel, and zinc mixed to provide its necessary strength, durability, and appearance. Although it has a lighter yellow shade than the 22k/24k gold variant, it's color is deep enough as compared to 10k/12k/14k. On jewelry crafted out of 18k gold, you will either find 18K, 18Kt, 18k, 750, or 0.75 engraved on it.
What is a 24k gold bracelet?
A pure 24k bracelet is a bracelet made of 100% pure gold owing to which it's highly delicate, flexible, and expensive (pure gold contains twice the gold content as in 14k) though it's very difficult to find such an article. If you still want your gold bracelet to be of 24k, you'll need to search for gold jewelry specialists who master in dealing with real gold. Hence, out of 14k,18k, and 24k, you should either choose 14k or 18k or anything else that fits under your pocket and expectations.
What are gold plated and gold-filled bracelets?
Just like Gold Chains are available in two forms i.e. Hollow gold chains and Solid gold chains, a gold bracelet is also available in two forms:
Gold plated
14k and 18k gold bracelets are much affordable, if in case you don't have that budget, you can also opt for a gold plated bracelet. A thin gold plating will further reduce its cost and weight. It is done through a process called electroplating, a process of suspending the article in molten gold to attain a layer of gold.
Gold-filled
Another way of cutting the cost of your gold bracelet is by shifting to the gold filling method. In this, the jewel maker uses a mechanical process instead of a chemical process which includes coupling a thin sheet of gold to another sheet of metal alloy. After this, huge rollers are used to press the two sheets so that they can fuse together.
What are the different gold bracelet styles available?
The various bracelet styles available are-
Cable,
rope,
byzantine,
wheat chains,
cuff,
Snake,
magnetic,
Curb,
Speego,
Anchor, etc.
FAQs
What does wearing a bracelet mean?
The meaning behind wearing a bracelet depends upon the region you live in. For example, in some countries, it's a symbol of faith while in others, a bracelet symbolizes your status in society. Moreover, a bracelet is viewed as a conversation starter.
How to choose a perfect gold bracelet?
In order to choose a perfect bracelet, keep these things in mind. Your bracelet should not match your watch, it shouldn't be too thin or too thick, and it should fit you perfectly.
What are the different styles of bracelets?
You are more likely to find a number of styles in bracelets like a cuff, bangle, beaded, magnetic, chain, etc.
How much does a 14k gold bracelet worth?
A 14k gold bracelet will cost you anything starting from $500 to as high as $1000 depending upon the style, density of the bracelet, labor cost, etc.
Which wrist should a man wear his gold bracelet on?
There is as such no predefined rule regarding where you can wear your bracelet, but make sure to wear it on your non-dominant hand so as to prevent its rubbing against any surface.