There's something explicitly special and exciting about creating a unique piece of custom jewelry. Typically reserved for special occasions or celebrating major milestones, commissioning a custom jewelry piece is a fantastic way to show someone how much you truly care. Due to custom jewelry's unique and intimate process, there are numerous factors you might want to consider before purchasing a custom jewelry piece. This is especially the case for soon-to-be heirlooms that you'll want to stand the tests of time such as engagement rings and charms.
Explore our list of factors that play the largest role in choosing a custom jewelry ring. From the consultation process to the delivery methods, you'll be prepared for any major decision that comes your way within the jewelry customization process.
Image source
1: Choosing the Perfect Jeweler
It only makes sense that the largest factor in custom jewelry creation is choosing the appropriate jeweler for the job. Some custom jewelers will specialize in certain types of jewelry, such as eclectic custom engagement rings or statement jewelry pieces. Having a general idea of what you're looking for to suit the occasion or life event is a good start when it comes to the search for who will create the custom piece of your dreams. A quality custom jeweler will listen to your current needs and provide a portfolio of previous work for you to browse so that you get a good idea of their capabilities and repertoire. A trustworthy jeweler will also answer any important questions you have toward the beginning of the customization process to make sure you're both on the same page before creating a piece.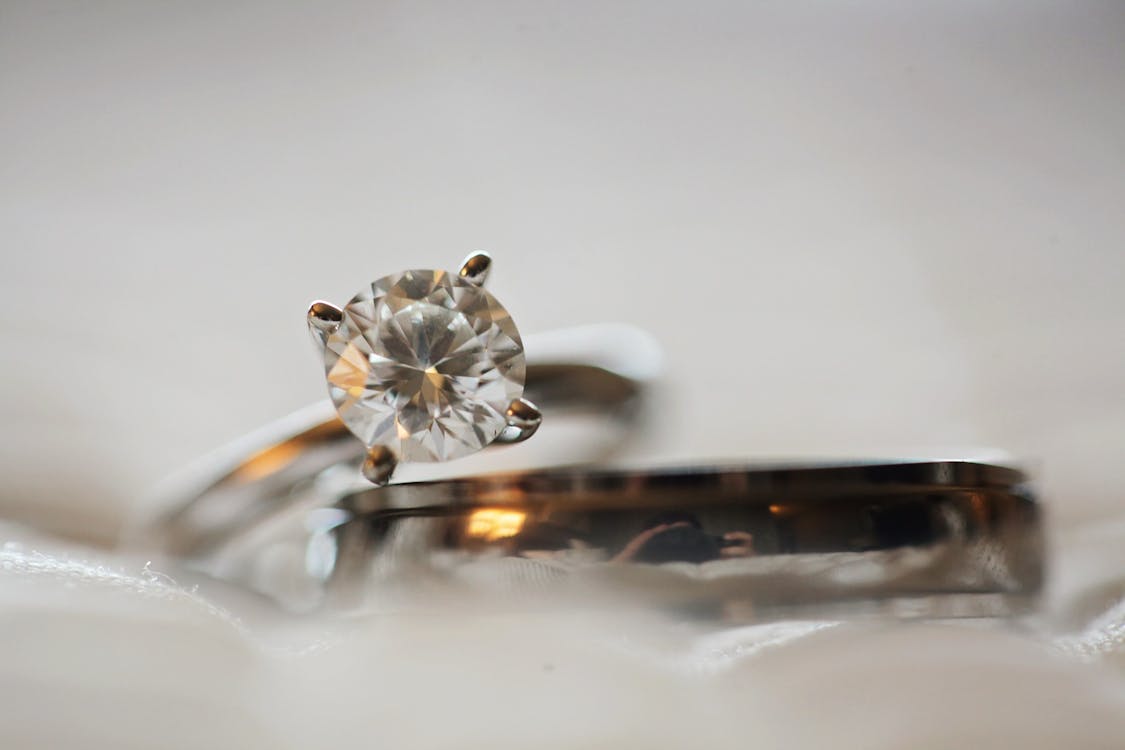 Image source
2: Turnaround Process
A crucial element of making the call to commission a jewelry piece is to verify that the ring will be polished and ready by the time you've stipulated, with ample time left for any changes you may require. Especially if this ring is being created with a special date or proposal in mind, clarifying the turnaround time is always an important step in making sure you're choosing the right jeweler for your custom piece. Make sure to consider not only the time it will take to create but also any delivery delays that may occur if you're not physically picking up the ring yourself.
Factor #3: Durability
One of the biggest advantages of choosing a custom jewelry ring over a manufactured item is that custom jewelry pieces are created to be cherished for generations. Designed and crafted to withstand long-term wear, custom jewelry pieces are made to last much longer than more generic and frequently manufactured jewelry items. Taking the extra time to choose strong metals and durable, quality materials during the customization process is a key element of making sure that the custom ring will be a quality-made generational keepsake that supports longevity.
4: Design
Potentially the most fun stage of customizing jewelry is choosing the perfect design. Custom jewelry is made with the person wearing the piece in mind, so customized pieces will typically be more unique and allow more artistic liberty from the individual commissioning the jewelry item. Even better, when you choose to go with custom jewelry you can confirm that the piece will match other occasion jewelry items already within a collection. Your jeweler will explore different metals, unique cuts, styles, and gemstones that you have to choose from within your custom design. Take your time when browsing potential designs in order to promise that you'll end up with an exclusive, exciting, and completely personalized ring.
5: Budget
With unique customization and personalized design choices come unique price tags. Choosing a custom jewelry ring will obviously cost more than choosing a ring at any mainstream jewelry store, but the value of the cherished piece is priceless. Made to last decades and designed with a loved one in mind, creating a flexible budget for a custom design is a major element of preparing for the creation of a custom piece. When commissioning an item with the jeweler, take extra measures to explore different price points of different designs in order to ensure that you're maximizing your investment and getting the best ring your money can buy.
There are many benefits to choosing a custom jewelry piece rather than a manufactured item that will be eclipsed by other pieces on the market. The custom jewelry process is more organized, intimate, and customer-driven in order to promise absolute satisfaction. You're more likely to get exactly what you want from a ring and, in turn, you'll be able to feel assured that the person the item is for will be perfectly pleased with the results.
Custom rings are most typically created with an engagement or special surprise in mind, so be certain that all of the important questions are answered prior to formally commissioning a piece. Take the time to obtain complete transparency on design, price, and turnaround time in order to guarantee that this is a ring that will be cherished for a lifetime.